Check back to our new site to see the results and progress.
Thanks Again for choosing us to do business with you.
This is a Home based business, I have been at this location pretty much my whole life. The business was established 6/98. I am Licenced and Certified. I have a combination of 15+ years of Experience/Automotive Education. Benefits are lower opperating costs which means I can provide product and service to you at a lower rate.

23201 SE 58Th ST

Issaquah, WA 98029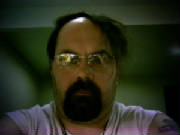 My web site is mainly designated for vw bus/westfalia sales, service, restorations, custom made parts.
Car Audio Sales & Installation will be on a part time basis.
Car Audio Info Coming soon!